Training faculty
Local practitioners with competence in extractive sector management and governance will be involved in course delivery. 
Of particular interest to the program are the alumni of international
extractives specialised training (Tanzanian and East African). The alumni will transfer skills, knowledge and competence to empower emerging community level practitioners.
The Trainers' profile will include experience in basic geology, extractive legal/policy frameworks, political economic, fiscal regime, human rights and social impacts, local content, communication and advocacy among others.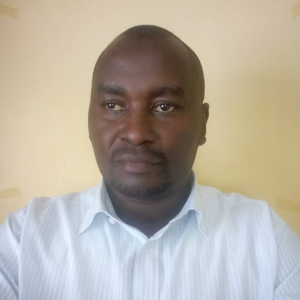 Amani Mhinda
Amani Mustafa Mhinda is the founder of HakiMadini, a policy-advocacy organization working on mining sector governance, environment and community rights. Trained as a lawyer and political scientist, brings wealth of professional experience in mineral sector governance and petroleum policy development. He has been a key member of the Civil Society coalition working on extractives in Tanzania capacity building programs on Mining, Oil and Gas. These includes Civil Society and legislative bodies within East and West Africa regions. He currently represents Civil Society in the Tanzania's Extractive Industry Transparency Initiative (TEITI) Multi Stakeholder Group since 2012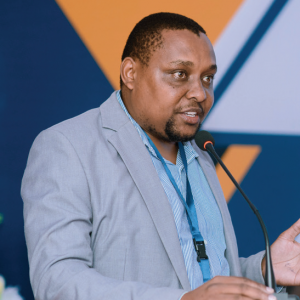 Stephen Msechu (Adv)
Stephen Msechu is an advocate of the High Court of Tanzania, employed as a Programs Manager at the Tanganyika Law Society. In the past four years he served as a Program Officer on Research, Advocacy and Publications and thus supervised and implemented numerous projects including being the Project Manager on Supporting Inclusive Resource Development (SIRD) in Tanzania. Stephen Msechu is currently a member of HakiRasimali Board of Directors. He has undertaken numerous trainings on the extractive industry governance since 2010 and has published several legal and policy briefs on the extractive industry in Tanzania. His Masters of Law Degree research was a comparative study on the adherence to environmental principles in the extractive industry in Tanzania and Uganda.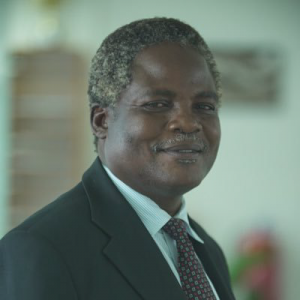 Silas Olang
Silas Olan'g, is the Africa Co-Director at Natural Resource Governance Institute (NRGI). Mr. Olan'g has over 25 years as development practice, academia, and civil service. He has also been engaging with regional initiative – AMV, EU-Africa Raw Material Initiative and many others. Prior to NRGI, Mr. Olang held different positions and led a number of initiatives including - Joint Oxfam Livelihoods Initiative for Tanzania; Advisor, Financial Services - Netherlands Development Organization (SNV); Program Office, European Development Fund (EDF)-Micro Project Program in Tanzania. Also headed the Planning Departments in various Local Government Authorizes in Tanzania responsible for coordinating district development planning and implementation. Lectured (Economics) at Mzumbe University. Served in various boards of CSOs and parastatal. Currently serving in the National Multi-Sector Local Content Technical Committee, and the Governing Council of the Tanzania Oil and Gas Service Providers (ATOGS). Mr. Olan'g holds MSc. in Development Economic and Finance from the University of Bradford (UK) and, an Advanced Diploma in Economic Planning - Mzumbe University) in Tanzania.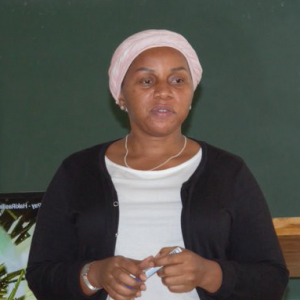 Alice Swai
Alice J Swai currently works as a Senior Programme Officer for Swissaid Tanzania Extractive Projects. Formerly she worked as a Legal Adviser for Tanzania Extractive Industries Transparency and Accountability Secretariat under the Ministry of Minerals. An EITI Expert in a global standard for good governance in Mining, oil and gas sectors. She holds Masters in International Trade Law, Contracts and Dispute Resolution.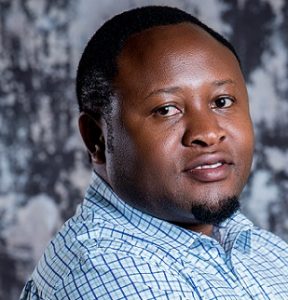 Pasiense Mlowe (Adv)
Mr. Pasience Mlowe is an Advocate of the High Court of Tanzania and Subordinate courts thereto save for primary courts. He holds Postgraduate Diploma in Legal Practice from the Law School of Tanzania (LST), and Bachelor of Laws (LL.B) from the University of Dar es Salaam (UDSM). He has worked as researcher and writer of the Tanzania Human Rights Situation Reports published by the Legal and Human Rights Centre for the past 9 years. He is writer, researcher, analyst, media personnel, public speaker and trainer in Civil Societies. He served as Steering Committee member of the African Coalition on Corporate Accountability (ACCA) from 2013 to 2018. He is the founding member of the Business and Human Rights Tanzania (BHRT) and member of the East Africa Health Commission working group on (Ethics, Regulatory Affairs and Research Environment EWG 2018 -2021). He has participated in a number of international human rights forums including the Universal Periodic Reviews sessions, UN Forums on Human Rights and Business, the 1st UN African Regional Forum on Human Rights and Business, Alternative Mining Indaba and the African Commission on Peoples and Human Rights Ordinary sessions.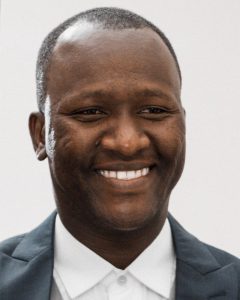 Bill Marwa
Bill is an accomplished media and communications personnel and has worked with various organisations, government institutions and corporate entities in Tanzania and beyond. Over the years, Bill has taken part and in most cases a lead role in generating ideas, developing and executing communication strategies, providing training, brand management, and overseeing media relations for various clients. Bill currently works for Oxfam as the Program Specialist, Digital Rights for the Horn, East and Central Africa (HECA) region. Bill drives the operationalization of the strategic technology for development agenda in HECA, responsible for supporting Oxfam programs and projects in the use of information and communication technologies (ICTs) for program delivery and innovation. Bill is the key point person in HECA supporting data-driven decision-making and building out Oxfam's portfolio of approaches for using ICT for social accountability, transparency, and change-related initiatives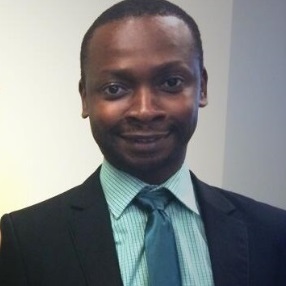 Semkae Kilonzo
Semkae Kilonzo is the Executive Director of Policy Forum, a network of 62 Tanzanian Civil Society Organisations that seek enhanced governance and accountable use of public resources by strengthening capacity of civic actors to influence and monitor the implementation of policies and enhancing state responsiveness to civic society's advocacy agenda relating to the accountable use of public resources. Semkae has extensive experience working in policy advocacy with civil society in Tanzania, is passionate about curbing illicit financial flows relating to extractive industries and making natural resource revenue management work for the people through strategic engagement and collaboration with government, industry and communities. Semkae holds a Masters degree in Journalism and Media Studies from Cardiff University, U.K. and received his earlier media training in Dublin Ireland and the Tanzania School of Journalism. He is also an alumnus of the Public Service Accountability Monitor (Fundamentals of Social Accountability Monitoring Course) of Rhodes University, South Africa. Semkae is the co-founder and serves on the Board of Hakirasilimali, a platform of Civil Society Organisations working on strategic issues around minerals, oil and gas extraction in Tanzania. HakiRasilimali is affiliated to the global Publish What You Pay (PWYP) movement.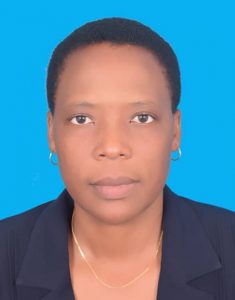 Flaviana Charles (Adv)
Flaviana is a leading Business and Human Rights Expert in Africa and the Executive Director at Business and Human Rights Tanzania (BHRT). She is also a Chairperson of Women Human Defenders Coalition of Tanzania (WHRDs) and the Secretary General of the African Bar Association (AFBA). She is a Board member of Tengeru Institute of Community Development (TICD); Board Member for HakiRasilimali (Natural justice forum); Board Member for Tangible Inititaive for Local Development; Board member for Tanzania Women Lawyers Association (TAWLA) and Legal Adviser for Tanzania Fellowship of Evangelical Students (TAFES). Flaviana has previously served as the Vice President of the Tanganyika Law Society (TLS); Vice President of Dar es Salaam University Students Organization (DARUSO); President, Vice President and head girl from Primary school to High School; President of Toastmasters International club- Dar es salaam chapter and as a member of the Steering Committee of the African Coalition for Corporate Accountability (ACCA). Flaviana has more than 15 years' experience working with leading firms, offices and corporations in Tanzania and consulting on Business and Human Rights for various Companies, governmental and international development agencies. She is also an editor for Business and Human Rights Journal (BHRJ) published by Cambridge University Press. In addition to consulting on Human Rights Impact Assessment on the proposed the Uganda/Tanzania oil pipeline and associated facilities, Flaviana has also participated in Review of Informal Economy Support Initiative (IESI)-Tanzania under DANIDA through Nordic Consulting Group A/S (NCG) of Denmark. She has also conducted Training, Capacity Building and Mentoring Consultancy Assignment with Government representatives, National and International NGOs participants, Civil Society and Community Based Organizations, defended and represented 8 Tanzanians-environmental human rights defenders arrested in Malawi and charged with espionage where she won the case, Researched and Participated in drafting various bills while working at Law Reform Commission of Tanzania and Participated in the various UN forums of Human Rights and Business held in Geneva, Switzerland, Addis Ababa, Ethiopia, Lima, Peru, Brussels, Belgium and alike. Flaviana is also Trainee of Trainers (TOT) and have trained various political Parties' leaders from Tanzania mainland and Zanzibar under UNDP and Electoral Reform International Services (ERIS) on election matters; A Trainee of Trainers (TOT) and have trained women aspirants on leadership position under UN Women; A Trainee of Trainers and trained Probono lawyers on Natural Resources and Governance under the project titled, Supporting Inclusive Resource Development in East Africa Project (SIRD) by Tanganyika law society (TLS) and Canadian Bar Association (CBA); She is also a trainee on National, Regional and International Human Rights Mechanisms; Flaviana is a Mediator under Women in Peace and Security (FEMWISE) under Peace and Security Department of African Union (AU). She is a law graduate from University of Dar es Salaam and further holds a Postgraduate Diploma in Law, Mediation and Arbitration. She also holds a Masters in International Law and Human Rights from the University of Coventry in UK.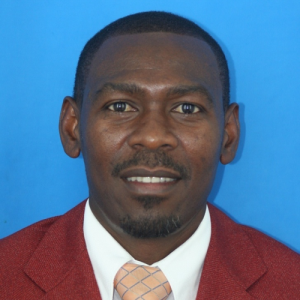 Jimmy Luhende
He is one of skillful and resourceful Training Facilitator with passionate for Social transformation, public resource management, especially supporting and engaging communities in using accountability seeking tools, such as: Public Expenditure Tracking, Social Accountability Monitoring, Community Score Card and Community animation. Jimmy Luhende is an independent in Community Engagement, media and communication strategist. He has more than 15 years' experience in CSO sector especially in areas of Governance, Public Policy advocacy, Local Democracy and Activism, Human rights, Community Voice and Representation and Citizenship and Human Rights education. He has developed several Training manual and Training notes/kits: including those on Anti-corruption at LGA, Media and Democracy, Election observation, Policy analysis for media practitioners, Gender Based Violence reporting, Community animation, Civic education for citizens, social accountability and Transparency. He has demonstrable experience in enhancing peoples' knowledge and skills in seeking inclusive democracy, community dialogues, prevention of gender based violence, working with Community Groups and Media strategically.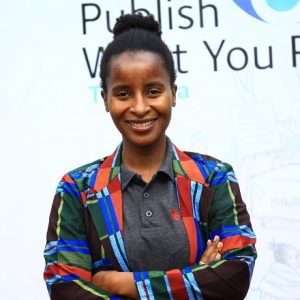 Sara Ezra
Sara Ezra Teri is a social development specialist – Development Studies (MA) and Political Science (BA) – with over 13 years working in Civil Society and the Private Sector. Currently Sara is the Programs Director at MS TCDC, in Arusha Tanzania where she provides strategic and technical oversight to the Programs Directorate – Learning, Knowledge, Intercultural, Communication and Philanthropy units. Prior to this Sara has held various middle management positions in the Community Relations Department at Acacia since February 2011. Starting from February 2012 to July 2013 as Coordinator, Community Development at the Regional African Barrick Gold Offices; from July 2013 to December 2013 she served at Tulawaka Gold Mine (a subsidiary of African Barrick Gold), in Biharamulo District, Kagera as Coordinator, Community Development. Upon completion of successful delivery Mine Closure through implementation of community development activities as part of Social Closure Plan, Sara took up another role at Bulyanhulu Gold Mine Limited (a subsidiary of African Barrick Gold) in Kahama/ Msalala District, Shinyanga from December 2013 where she served as a Superintendent, Community Relations and subsequently a Section Leader, Community Relations until September 2017. Prior to this, Sara acquired extensive experience with national and international NGOs, including being Senior Programme Officer for Health Equity with Women's Dignity, an Irish-Aid funded project that focused on maternal mortality reduction; Programme Coordinator of the Health Equity Group (a network of four organizations- CARE Tanzania, Sikika, Tanzania Gender Networking Programme and Women's Dignity) that focused on improving maternal and new born health as a way of promoting health equity in Tanzania; Program Officer-Policy Analysis and Advocacy with EngenderHealth/ CHAMPION Project in support of male participation in HIV/AIDS Prevention; Policy and Advocacy Program Officer with Youth Action Volunteers (YAV currently called Sikika) on health sector governance. Throughout her career Sara has acquired relevant knowledge and skills essential for designing, planning, managing & undertaking various development strategies. Some of Sara's core strengths include public-private partnership development and management, networking and strategic stakeholder engagement, management of corporate social responsibility activities, culture change management, training and facilitation skills, project coordination and management, corporate communication, people management & leadership, financial/budget & fund management, policy analysis and advocacy, community mobilization.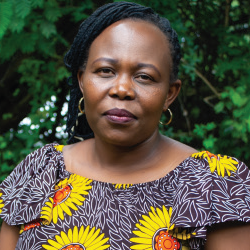 Barbara Among
Barbara Among has worked as a journalist and communication specialist for 16 years now. She is also a media trainer. She is currently head of communication at MS Training Centre for Develop- ment Corporation, in Arusha, Tanzania. Previously, she worked as Country Trainer for the International Women's Media Foundation, Editor-in-Chief, Uganda Radio Network. News Editor at the Daily Monitor publication, under the Nation Media Group (NMG) Uganda and also as Diplomatic Affairs Editor. She also worked with the regional publication The EastAfrican and Uganda's national publications the New Vision newspaper. Her work has appeared in the Guardian, UK, the Observer, UK, the Independent, UK, Reuters and Daily Nation newspaper, Kenya. Barbara Among was part of the team of communicators trained by the Natural Resources Institute on Extractive industries communications and reporting. She has also developed content for a Diploma in Land and Journalism course, for the MS-TCDC. She was also part of the team that developed a Toolbox for Conflict Sensitive Reporting for the Sol Plaate Institute for Media Leadership, School of Journalism and Media Studies, Rhodes University. She holds a degree in Mass Communication from Makerere University, Kampala.